The Crolla Ice Cream Company
Crolla's Ice Cream are the city's ice cream experts, having been in business for 120 years. We caught up with Peter Crolla, Managing Director of this Glasgow-based family business, to find out why he chose his ROKK 800 freezers and ROKK fruit feeder.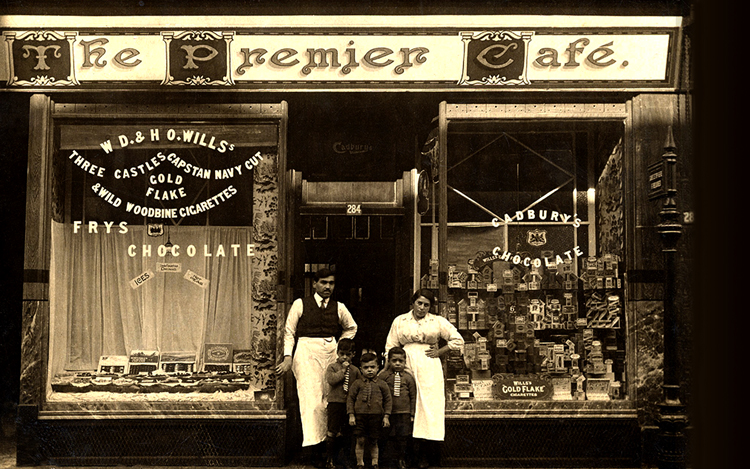 Meet the customer:
Name and position: Peter Crolla, Managing Director, worked here for 30 years, the 4th generation.
Company details: The Crolla Ice Cream Company Limited, Polmadie, Glasgow.
Products: Crolla's have been making traditional Italian ice cream in Glasgow for over 120 years. By coupling our traditional family recipe with the finest ingredients from our supply partners, we aim to produce the best quality traditional ice cream day in, day out.
Favourite ice cream flavour: Vanilla.
What do you do when not making ice cream: I fly powered aircraft.
Meet the machine:
What machinery do you use: 2 x ROKK 800 continuous freezer, ROKK fruit feeder
How would you rate its performance: They perform very well.
How easy is it to operate: Very easy to operate.
What's the best feature about it: The upgrade from gel marks, and that the ROKK staff know the machines so well.
Has it ever let you down: Like any machine we have had some issues, but they were resolved quickly.
Is there anything you would change about it: If I were to change anything I would like to put quick releases on the side panels.
What do you prefer about your ROKK machine to the previous machines you have used: There is a much bigger output than from previous models I have used.
Your views on ROKK and Machinery World:
What's the best thing about the team at ROKK and Machinery World: All the team are very helpful.
Have you ever used the engineering department: Yes
Would you say they are:
Industry experts who really know their stuff
Helpful, efficient and always ready to solve a problem, no matter what it is
The sort of people you feel you can rely on
All of the above
Have you used the spare parts arm of Machinery World, Dairy Bits: Yes
Could they supply what you needed: Yes, I use the spares department all the time, they are very knowledgeable and helpful.